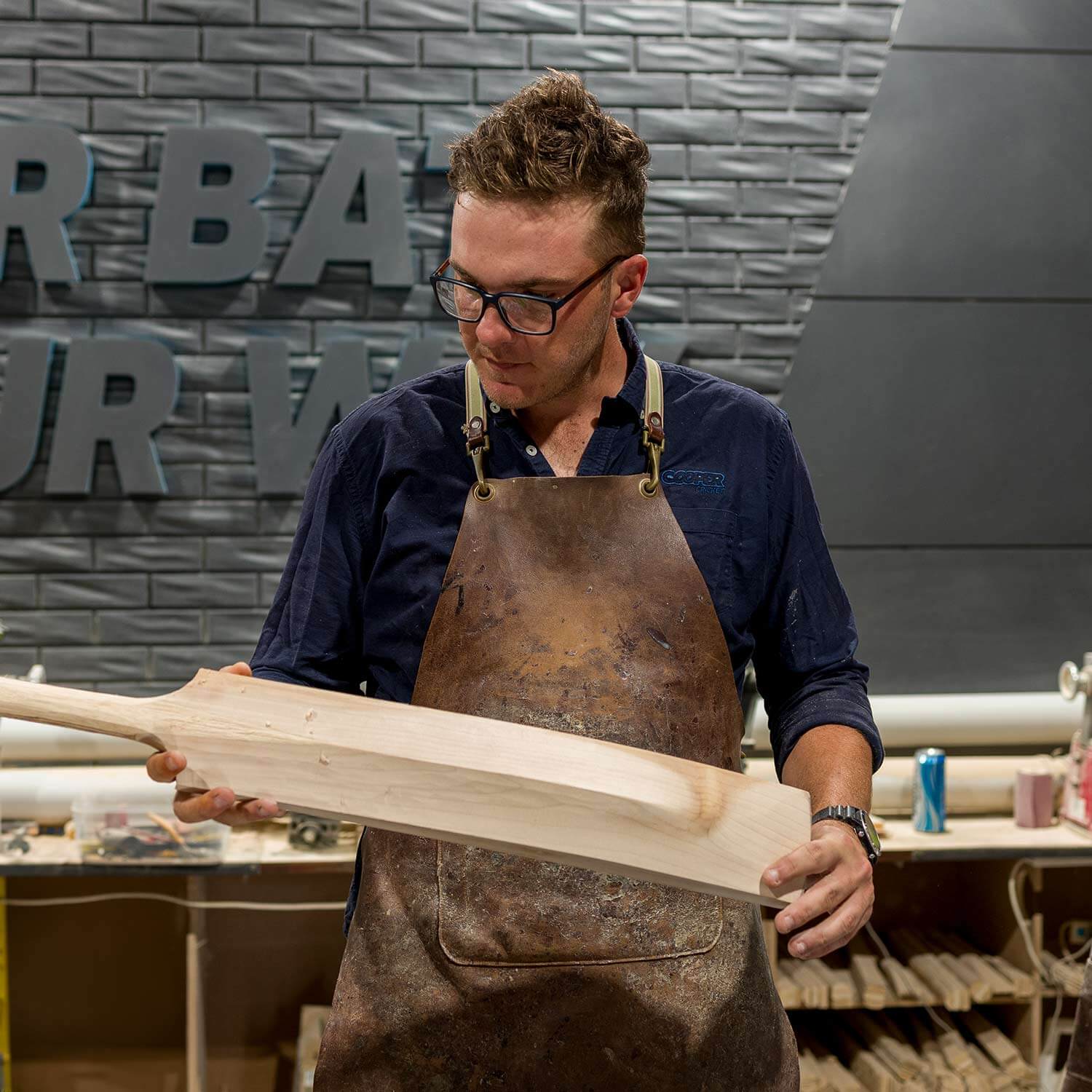 Josh Brown is our bat making and cricketing superstar!
By now most people in the cricketing world know who Josh Brown is on the cricket field but who is he off the cricket field?
Well we can tell you he is one hell of a human being along with being a great bat maker. We certainly miss him when he's off jet setting around the place being a pro cricketer but we are super proud of all he's acheived in his career so far.
Take a read below to get to know the man they call the Bison.
WHO IS JOSH BROWN?
"Hi, my name is Josh Brown. I've lived in Brisbane my whole life and love the city. I actually grew up playing soccer and didn't start playing cricket until I was 13 and fell in love with the sport. I was lucky to have some great coaches through my junior cricket, and I managed to have some success along the way.
In 2019 I had the incredible opportunity to play in the UK, where I had some success. I hit 290 in one innings, scored over 1000 runs in the season and took 43 wickets. The whole trip was terrific, and one day I'd love to go back and do it all again!
I started playing grade cricket in Brisbane when I was 22 and made my way up through the grades to make my first-grade debut for Northern Suburbs District Cricket Club when I was 24. 18 months later, I played 2nd XI for QLD!
Whilst chasing the dream of playing at the highest level in 2022, I went to Darwin to play in the Darwin local competition and then the Strike League against some of the best up-and-coming cricketers in the nation! It was a great experience where I got to meet some great players.

I came back to Brisbane just in time for the new competition called the T20 MAX, where I hit 1 x 50 and 2 hundreds (147 off 68 balls and 159 off 59 balls), and I guess I caught the attention of the Brisbane Heat. I was lucky enough to be included in the Brisbane Heat squad for the 2022/23 Big Bash, and what an experience that was! That fateful night at the GABBA on New Years Eve changed my life forever! The attention that Adam Gilchrist and Mark Howard gave both me and Cooper Cricket was amazing! The question I get asked a lot is how did I get into making cricket bats?

There is no cricket bat-making apprenticeship, so I was enrolled in a signwriting apprenticeship, majoring in making and repairing cricket bats. I love making cricket bats, and before I became a full-time cricketer, Rod and I were making hundreds of bats each year. I've also repaired 1000+ bats so far, and it's fair to say I've seen almost every break in a bat possible!
I enjoy working in the workshop at Cooper Cricket and when I'm not playing or training - that's where you'll find me."
I have a rather large Hot Wheels collection.
Star Wars (the whole lot...even the ones that haven't come out yet!)
Spaghetti bolognese...I am also partial to Subway every now and again or a great Uber Eats deal!
Biting my finger nails. This is a bad habit to have when needing to peel stickers and fibreglass tape off cricket bats!